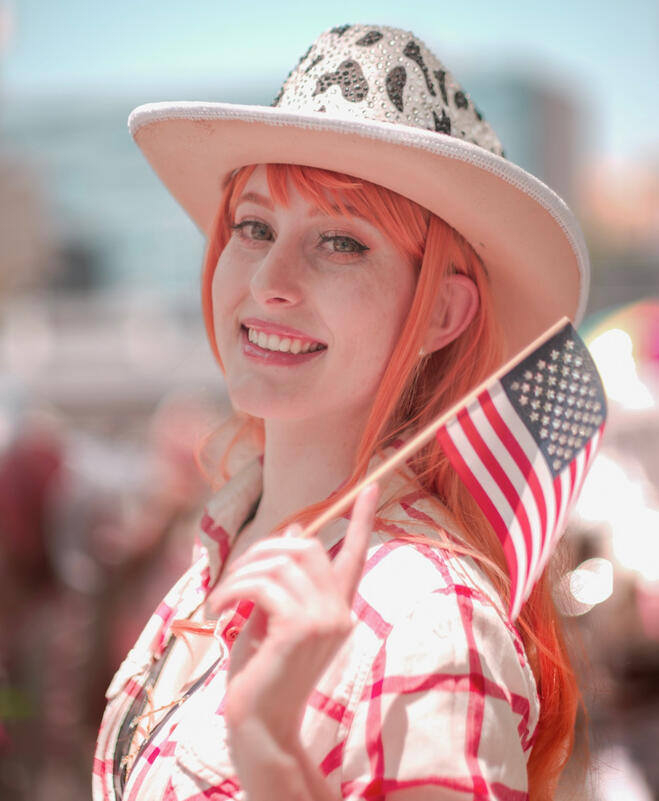 Photography by Zucchin Photo
---
Cosplay by Chikkupea
---
About Me
Hi! My name is Sophie and I'm a cosplayer from Southern California! I began cosplaying the summer of 2014 and have competed in masquerades occasionally since 2016.Conventions I frequently attend:
Anime Expo
Animé Los Angeles
Wondercon
| Accolades | | |
| --- | --- | --- |
| Cosplay Contest Judge | TitanCon | 2019 |
| Cosplay Contest Judge | AniMarketplace | 2022 |
Spoonflower Information
The gradients designed for manga Super Sailor Moon and Super Chibi Moon are available for purchase on Spoonflower!Here is some supplemental information that I was not able to fit in the Spoonflower description:
The skirt fabric is designed to print a whole circle on a single yard. The gradient is 6". You will need more than one yard to make a pleated skirt. For reference, I am a US size 4-6 and I used 2 yards to create my 2-circle box pleated fuku skirt. The skirt is 11" finished at its longest point. You can make yours longer if you prefer, but it may require an extra yard due to decreased waist circumference. Please note that I cut each yard as a skirt that would fit my waist without any pleating—the combined circles/yardage allowed me to pleat.The collar fabric was designed for my old ~18" long sailor collar pattern. You can cut out 2 collar pieces per double-sided gradient and will only need one yard to make both Moon and Chibi Moon.For all Sailor Moon prints, I recommend silky faille (now discontinued). The new cotton lawn and poly crepe de chine may be good substitutions. If you have any questions, feel free to message me!
Cure Parfait
Kira Kira Precure a la Mode
Completed: 2021
Photos by makimotophoto
Princess Tutu
Princess Tutu
Completed: 2020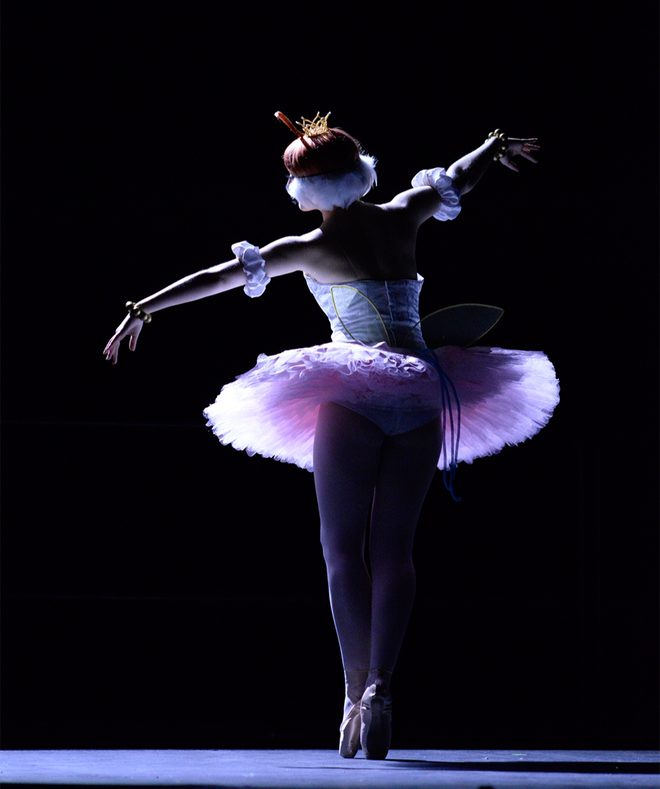 Photo by Bakephotogatari
Super Sailor Moon
Sailor Moon (manga)
Completed: 2017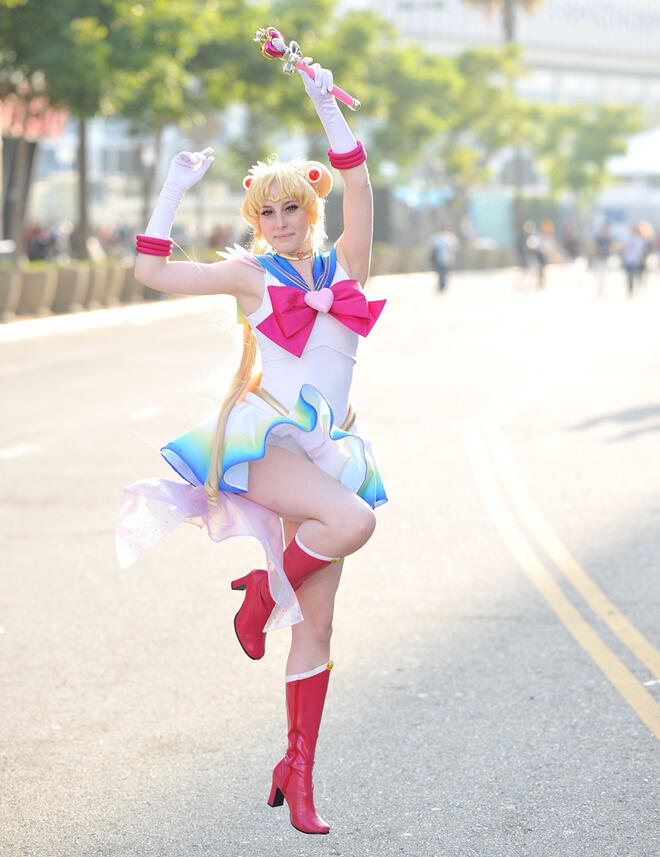 Photo by Photos Taken by JC
Umi Sonoda - Yume no Tobira
Love Live!
Completed: 2019
Photo by makimotophoto
Rin Shibuya - Eternal Bloom
THE iDOLM@STER Cinderella Girls Starlight Stage
Completed: 2018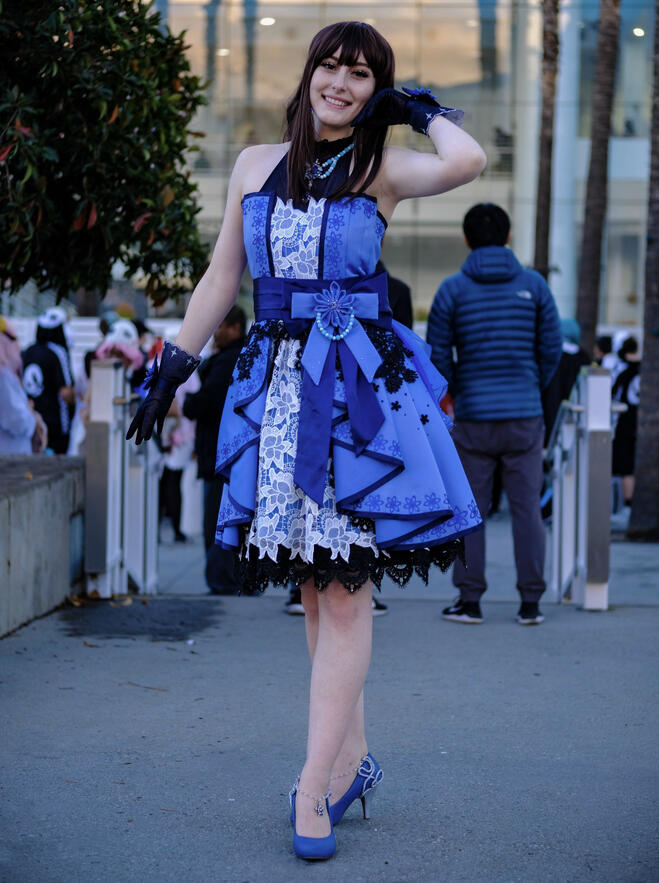 Photo by makimotophoto
Sakura Kinomoto - Catch You Catch Me
Cardcaptor Sakura
Completed: 2018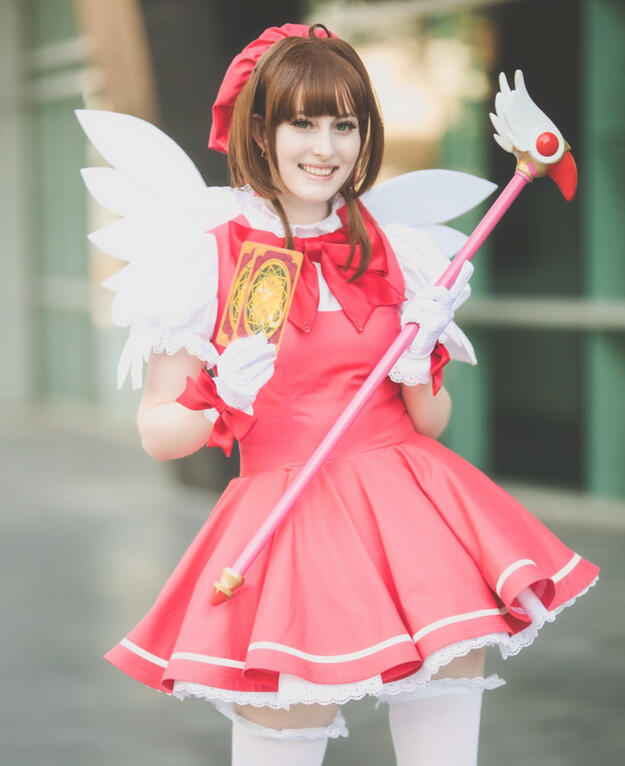 Photo by DTJAAAAM
Sailor Cosmos
Sailor Moon
Completed: 2015
Photos by Bakephotogatari
Sangonomiya Kokomi
Genshin Impact
Completed: 2022
Photos by one.take.drake
Miki Hoshii
The iDOLM@STER Platinum Stars
Completed: 2017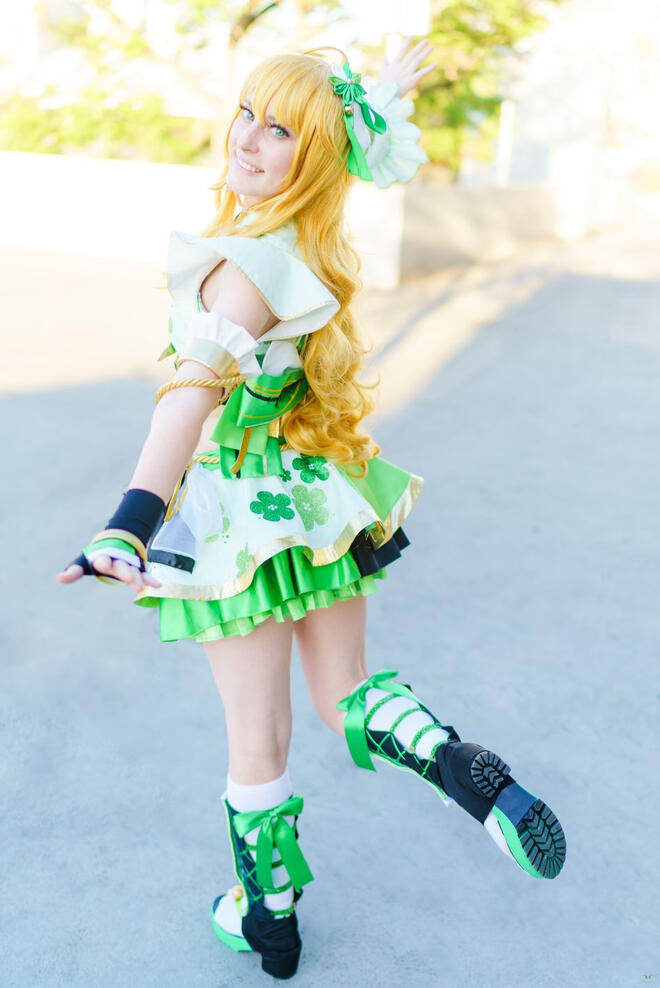 Photo by ChenbiArt
Dia Kurosawa - Koi ni Naritai Aquarium
Love Live! Sunshine!!
Completed: 2023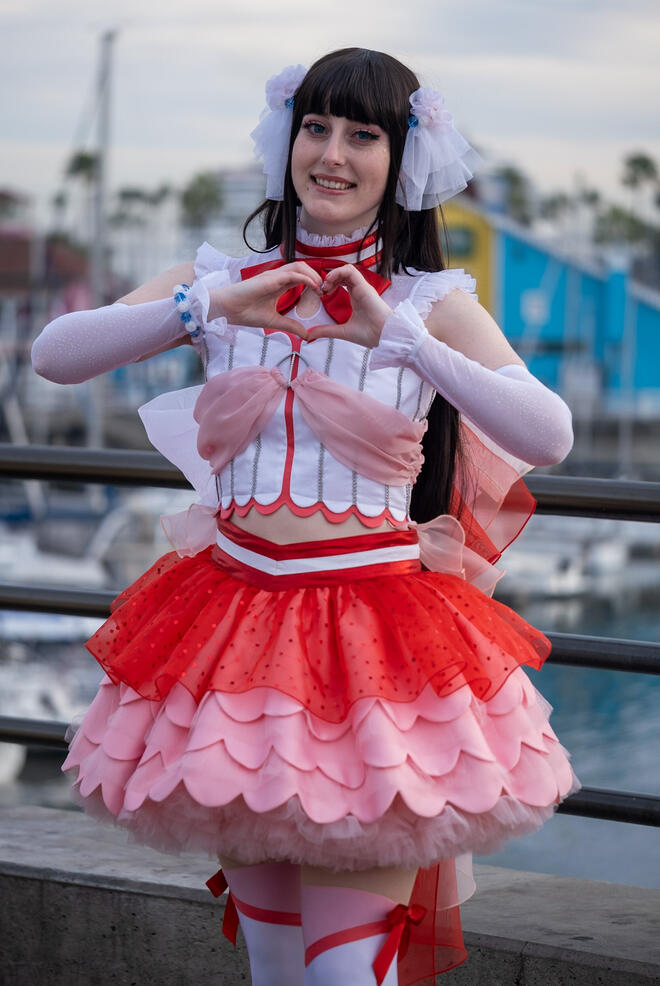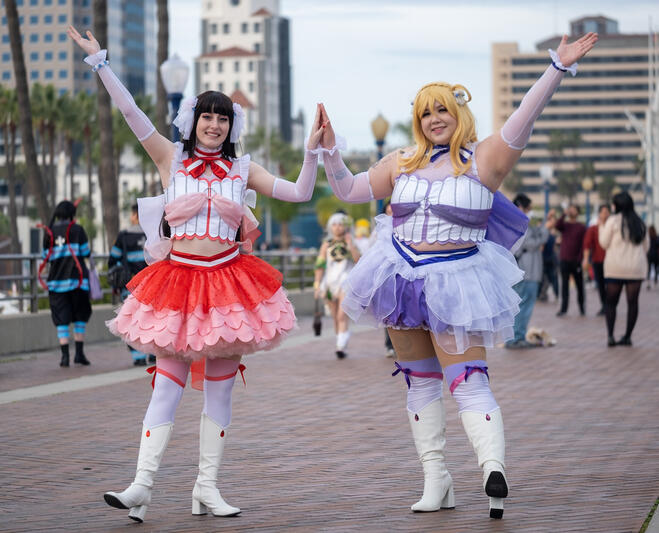 Photos by makimotophoto